Movie Information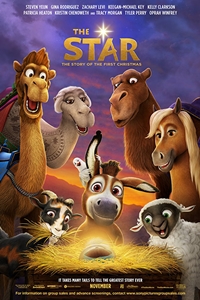 Runtime: 1:25
Director: Timothy Reckart
Starring: Steven Yeun, Kelly Clarkson, Aidy Bryant, Keegan-Michael Key
Website: http://www.thestarmovie.com/
Synopsis: A small but brave donkey named Bo yearns for a life beyond his daily grind at the village mill. One day he finds the courage to break free, and finally goes on the adventure of his dreams.
This film opens on 11/17/2017
Check back closer to the release date to purchase advance tickets!