Movie Information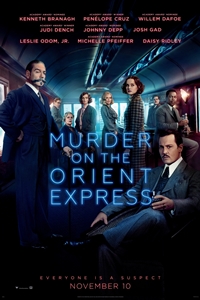 Murder on the Orient Express
| PG-13
Director: Kenneth Branagh
Starring: Kenneth Branagh, Willem Dafoe, Penélope Cruz, Judi Dench
Website: http://CluesAreEverywhere.com
Synopsis: A lavish train ride through Europe quickly unfolds into one of the most thrilling mysteries ever told. Thirteen strangers stranded on a train, where everyone is a suspect. One man must race against time to solve the puzzle before the murderer strikes again.
This film opens on 11/10/2017
Check back closer to the release date to purchase advance tickets!