Movie Information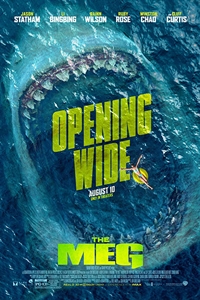 Director: John Turtletaub
Starring: Jason Statham, Li Bingbing, Rainn Wilson, Ruby Rose
Synopsis: A deep-sea submersible has been attacked by a massive creature and now lies disabled at the bottom of the deepest trench in the Pacific with its crew trapped inside. With time running out, expert deep sea rescue diver Jonas Taylor is recruited by a visionary Chinese oceanographer to save the crew and the ocean itself from this unstoppable threat.
This film opens on 08/10/2018
Check back closer to the release date to purchase advance tickets!