Movie Information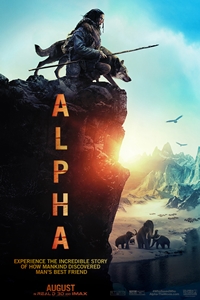 Director: Albert Hughes
Starring: Kodi Smit-McPhee, Leonor Varela, Natassia Malthe, Priya Rajaratnam
Website: http://www.alpha-themovie.com/site/www/#/
Synopsis: An epic adventure set in the last Ice Age. Europe, 20,000 years ago. While on his first hunt with his tribe's most elite group, a young man is injured and left for dead. Awakening to find himself broken and alone -- he must learn to survive and navigate the harsh and unforgiving wilderness.
This film opens on 08/17/2018
Check back closer to the release date to purchase advance tickets!