Movie Information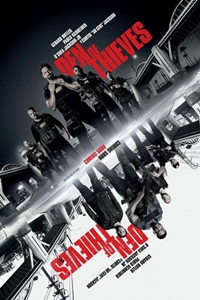 Runtime: 2:20
Director: Christian Gudegast
Starring: Gerard Butler, Pablo Schreiber, 50 Cent, O'Shea Jackson Jr.
Website: http://www.DenOfThieves.Movie
Synopsis: DEN OF THIEVES is a gritty Los Angeles crime saga which follows the intersecting and often personally connected lives of an elite unit of the LA County Sheriff's Dept. and the state's most successful bank robbery crew as the outlaws plan a seemingly impossible heist on the Federal Reserve Bank of downtown Los Angeles.
This film opens on 01/19/2018
Check back closer to the release date to purchase advance tickets!