Movie Information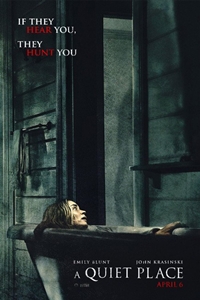 Runtime: 1:30
Director: John Krasinski
Starring: Emily Blunt, John Krasinski, Noah Jupe, Millicent Simmonds
Website: http://tickets.aquietplacemovie.com/
Synopsis: In the modern horror thriller A QUIET PLACE, a family of four must navigate their lives in silence after mysterious creatures that hunt by sound threaten their survival. If they hear you, they hunt you.
This film opens on 04/06/2018
Check back closer to the release date to purchase advance tickets!