Movie Information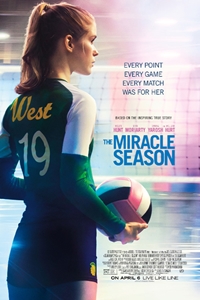 Runtime: 1:39
Director: Sean McNamara
Starring: Helen Hunt, Tiera Skovbye, Erin Moriarty, Danika Yarosh
Website: http://www.miracleseason.movie/
Synopsis: Based on the inspiring true story of West High School girl's volleyball team. After the tragic death of the school's star player Caroline "Line" Found, the remaining team players must band together under the guidance of their tough-love coach in hope of winning the state championship.
This film opens on 04/06/2018
Check back closer to the release date to purchase advance tickets!