Movie Information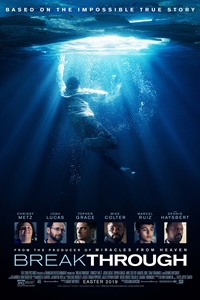 Director: Roxann Dawson
Starring: Chrissy Metz, Josh Lucas, Topher Grace, Mike Colter
Website: http://www.BreakthroughMovie.com
Synopsis: When Joyce Smith's adopted son John falls through an icy Missouri lake, all hope seems lost. But as John lies lifeless, Joyce refuses to give up. Her steadfast belief inspires those around her to continue to pray for John's recovery, even in the face of every case history and scientific prediction.
This film opens on 04/17/2019
Check back closer to the release date to purchase advance tickets!