Movie Information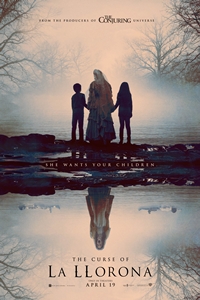 Curse of La Llorona, The
| R
Runtime: 1:33
Director: Michael Chaves
Starring: Linda Cardellini, Patricia Velasquez, Madeleine McGraw, Sean Patrick Thomas
Website: http://www.thecurseoflallorona.com/
Synopsis: La Llorona is stalking the night and the children. Ignoring the eerie warning of a troubled mother suspected of child endangerment, a social worker and her own small kids are soon drawn into a frightening supernatural realm.
This film opens on 04/19/2019
Check back closer to the release date to purchase advance tickets!