Movie Information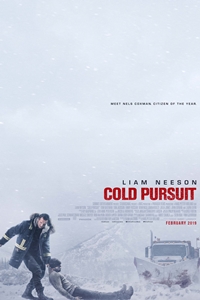 Runtime: 1:58
Director: Hans Petter Moland
Starring: Liam Neeson, Laura Dern, Emmy Rossum, Tom Bateman
Synopsis: Nels Coxman's quiet life with his wife abruptly spins out of control when their son is unjustly murdered by a local drug cartel. Nels sets out to find those responsible but inadvertently ignites a gang war that threatens to engulf the town.
This film opens on 02/08/2019
Check back closer to the release date to purchase advance tickets!