Movie Information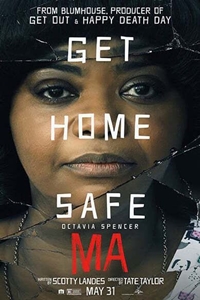 Runtime: 1:39
Director: Tate Taylor
Starring: Octavia Spencer, Diana Silvers, Luke Evans, Missi Pyle
Website: http://www.mamovie.com/
Synopsis: Sue Ann, a loner who keeps to herself, sees the chance to make some unsuspecting, if younger, friends. She offers the kids the chance to avoid drinking and driving by hanging out in her basement. But as Ma's hospitality starts to curdle into obsession, what began as a teenage dream turns into a terrorizing nightmare.
This film opens on 05/31/2019
Check back closer to the release date to purchase advance tickets!