Movie Information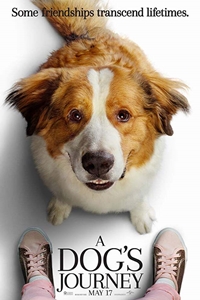 Runtime: 1:48
Director: Gail Mancuso
Starring: Josh Gad, Dennis Quaid, Marg Helgenberger, Betty Gilpin
Website: http://www.universalpictures.com/movies/a-dogs-journey
Synopsis: Audiences are invited along on A DOG'S JOURNEY, the next chapter of the beloved bestselling series by author W. Bruce Cameron. The family film told from the dog's perspective serves as the much-anticipated follow-up to the soulful story of one devoted dog who finds the meaning of his own existence through the lives of the humans he teaches to laugh and love.
This film opens on 05/17/2019
Check back closer to the release date to purchase advance tickets!