Movie Information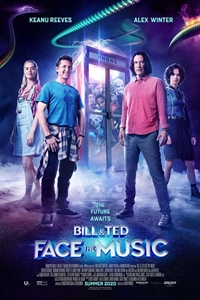 Bill & Ted Face The Music
| PG-13
Runtime: 1:18
Director: Dean Parisot
Starring: Keanu Reeves, Alex Winter, Samara Weaving, Brigette Lundy-Paine
Website: http://www.BillandTed3.com
Synopsis: The stakes are higher than ever for Bill and Ted. Yet to fulfill their rock and roll destiny, the now middle aged best friends set out on a new adventure when a visitor from the future warns them that only their song can save life as we know it.
This film opens on 08/28/2020
Check back closer to the release date to purchase advance tickets!