Movie Information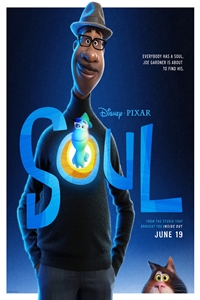 Director: Pete Docter
Starring: Ahmir Questlove Thompson, Phylicia Rashad, Daveed Diggs, Tina Fey
Website: http://movies.disney.com/
Synopsis: Ever wonder where your passion, your dreams and your interests come from? What is it that makes you...YOU? Pixar takes you on a journey from the streets of New York City to the cosmic realms to discover the answers to life's most important questions.
This film opens on 11/20/2020
Check back closer to the release date to purchase advance tickets!