Movie Information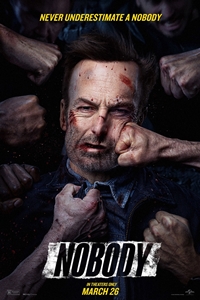 Director: Ilya Naishuller
Starring: Bob Odenkirk, Connie Nielsen, RZA, Aleksey Serebryakov
Synopsis: Hutch Mansell is a nobody. When two thieves break into his suburban home one night, the incident strikes a match to Hutch's long-simmering rage, triggering dormant instincts and propelling him on a brutal path that will surface dark secrets and lethal skills.
This film opens on 02/26/2021
Check back closer to the release date to purchase advance tickets!