Movie Information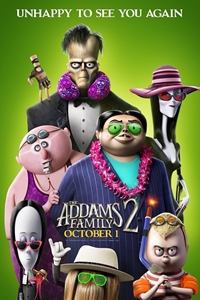 Director: Greg Tiernan, Conrad Vernon
Starring: Charlize Theron, Oscar Isaac, Chloë Grace Moretz, Nick Kroll
Synopsis: Morticia and Gomez are distraught that their children are growing up, skipping family dinners, and totally consumed with "scream time." To reclaim their bond they decide to cram the crew into their haunted camper and hit the road for one last miserable family vacation.
This film opens on 10/01/2021
Check back closer to the release date to purchase advance tickets!