Movie Information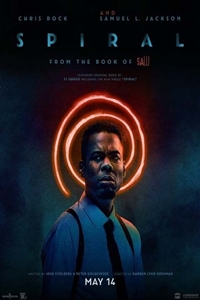 Director: Darren Lynn Bousman
Starring: Chris Rock, Max Minghella, Marisol Nichols, Samuel L. Jackson
Synopsis: Working in the shadow of an esteemed police veteran, brash Detective Banks and his rookie partner take charge of an investigation into murders that are reminiscent of the city's gruesome past. Unwittingly entrapped in a deepening mystery, Zeke finds himself at the center of the killer's morbid game.
This film opens on 05/14/2021
Check back closer to the release date to purchase advance tickets!