Movie Information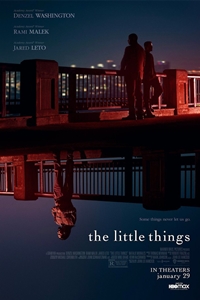 Runtime: 2:07
Director: John Lee Hancock
Starring: Denzel Washington, Natalie Morales, Rami Malek, Jared Leto
Synopsis: Kern County Deputy Sheriff Joe "Deke" Deacon is sent to Los Angeles for what should have been a quick evidence-gathering assignment. Instead, he becomes embroiled in the search for a serial killer who is terrorizing the city.
This film opens on 04/02/2021
Check back closer to the release date to purchase advance tickets!