Movie Information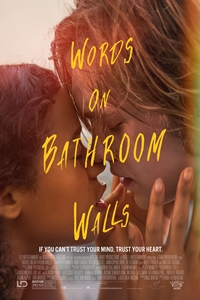 Words On Bathroom Walls
| PG-13
Runtime: 1:51
Director: Thor Freudenthal
Starring: Charlie Plummer, Taylor Russell, Andy Garcia, AnnaSophia Robb
Website: http://www.wordsonbathroomwallsmovie.com/
Synopsis: The story of Adam, who appears to be your typical young adult pursuing his dream of becoming a chef. Expelled halfway through his senior year, Adam is diagnosed with a mental illness that he keeps secret at his new school.
This film opens on 09/11/2020
Check back closer to the release date to purchase advance tickets!