Movie Information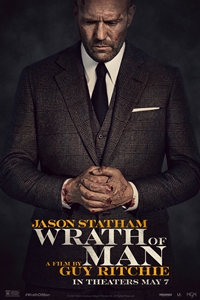 Runtime: 1:58
Director: Guy Ritchie
Starring: Jason Statham, Holt McCallany, Jeffrey Donovan, Josh Harnett
Synopsis: A mysterious and wild-eyed new cash truck security guard surprises his coworkers during a heist in which he unexpectedly unleashes precision skills. Soon, the marksman's ultimate motive becomes clear as he takes dramatic and irrevocable steps to settle a score.
This film opens on 05/07/2021
Check back closer to the release date to purchase advance tickets!