Movie Information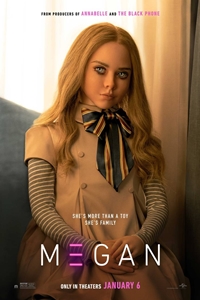 Director: Gerard Johnstone
Starring: Allison Williams, Ronny Chieng
Synopsis: A toy company who uses artificial intelligence to develop M3GAN. After unexpectedly gaining custody of her orphaned niece, Gemma enlists the help of the M3GAN prototype - a decision that has unimaginable consequences.
This film opens on 01/13/2023
Check back closer to the release date to purchase advance tickets!