Movie Information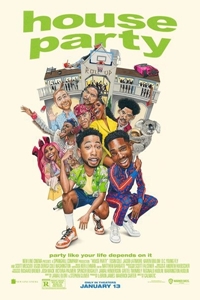 Director: Calmatic
Starring: Tosin Cole, Jacob Latimore, Karen Obilom, DC Young Fly
Synopsis: Aspiring club promoters and best buds need a huge windfall to make their problems go away. They decide to host the party of the year at an exclusive mansion, the site of their last cleaning job, which just happens to belong to none other than LeBron James.
This film opens on 01/13/2023
Check back closer to the release date to purchase advance tickets!