Movie Information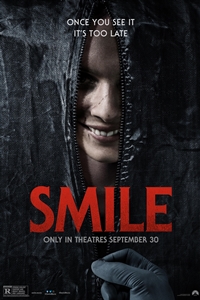 Runtime: 1:55
Director: Parker Finn
Starring: Sosie Bacon, Jessie T. Usher, Kyle Gallner, Robin Weigert
Synopsis: After witnessing a bizarre, traumatic incident involving a patient, Dr. Rose Cotter starts experiencing frightening occurrences that she can't explain. She must confront her troubling past in order to survive and escape her horrifying new reality.
This film opens on 09/30/2022
Check back closer to the release date to purchase advance tickets!