Movie Information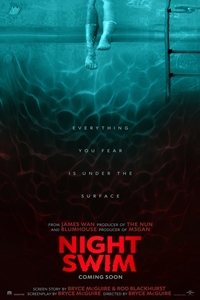 Director: Bryce McGuire, Rod Blackhurst
Starring: Wyatt Russell, Kerry Condon, Amélie Hoeferle, Gavin Warren
Synopsis: Ray Waller, a former major league baseball player forced into early retirement due to a degenerative illness, moves into a new home with his family. Secretly hoping to return to pro ball, Ray persuades his wife that the new home's swimming pool will be fun for the kids and provide physical therapy for him. But a dark secret in the home's past will unleash a malevolent force that will drag the family into the depths of inescapable terror.
This film opens on 01/05/2024
Check back closer to the release date to purchase advance tickets!