Movie Information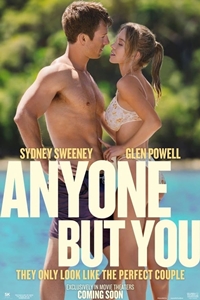 Runtime: 1:44
Director: Will Gluck
Starring: Sydney Sweeney, Glen Powell, Alexandra Shipp, GaTa
Synopsis: Bea and Ben look like the perfect couple, but after an amazing first date something happens that turns their fiery hot attraction ice cold - until they find theselves unexpectedly thrust together at a destination wedding in Australia. So they do what any two mature adults would do - pretend to be a couple.
This film opens on 12/22/2023
Check back closer to the release date to purchase advance tickets!