Movie Information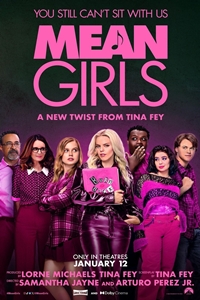 Director: Arturo Perez Jr., Samantha Jayne
Starring: Angourie Rice, Reneé Rapp, Auli'i Cravalho, Jaquel Spivey
Synopsis: New student Cady Heron is welcomed into the top of the social food chain by the elite group of popular girls called "The Plastics," ruled by the conniving Regina George and her minions Gretchen and Karen. However, when Cady makes the major misstep of falling for Regina's ex-boyfriend, she finds herself prey in Regina's crosshairs.
This film opens on 01/12/2024
Check back closer to the release date to purchase advance tickets!