Movie Information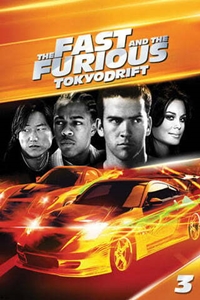 The Fast and the Furious: Tokyo Drift
| PG-13
Runtime: 1:30
Director: Justin Lin
Starring: Lucas Black, Lil' Bow Wow, Brian Tee, Sung Kang
Website: http://www.thefastandthefurious3.com/main.html
Synopsis: An American drummed out of the U.S. because of his passion for street racing moves to Tokyo and soon learns about "drift racing," where cars accelerate into turns and then spin out of them, leading to hairpin, hair-raising races around city blocks. The youth runs afoul of the top drift racer.
This film opens on 06/16/2006
Check back closer to the release date to purchase advance tickets!